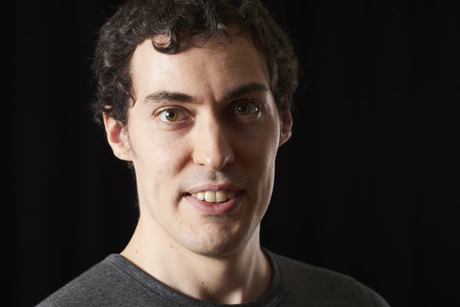 I'm Thibaut Meurisse, creator of What Is Personal Development. If you are interested in personal development and want to change your life for the better, this page is for you.
What is Personal Development's objective is to offer you the best resources available in the personal development field in order to facilitate your personal growth. I really want to avoid you the hassle and waste of time that results from trying to navigate through the overload of information online.
What is Personal Development community focuses on two key elements:
Creating the powerful mindset you need to live a fulfilling life
Raising your level of consciousness to create lasting impact on you and people around you
Where to start?
The best place to start is probably with the WIPD personal development plan that includes a series of articles to help you get started.
MY FREE E-BOOK

My free 45-page e-book "The 5 Commandments of Personal Development" features 5 key principles that you should master in order to live a fulfilling life. I let you discover what these 5 principles are by downloading the ebook below.
Additional resources
Below are two audiobooks I'd like to recommend you to start with. I've personally listened to them many times and recommended them to my friends on several occasions. Feel also free to browse through my website to find articles you may be interested.
The Art of Exceptional Living, Jim Rohn
. I highly recommend this audiobook by Jim Rohn. When it comes to personal development, Jim Rohn is the master! It greatly helped me change my mindset. (affiliate link)
Lead The Field, Earl Nightingale
. Great stuff too. Somewhat similar to Jim Rohn's audiobook but with a different style. (affiliate link)
Set Exciting Goals Today
To start setting exciting goals today click here
My Books
Goal Setting: The Ultimate Guide to Achieving Goals that Truly Excite You (Free workbook included)
The One Goal: Master the Art of Goal Setting, Win Your Inner Battles, and Achieve Exceptional Results 
Habits That Sticks: The Ultimate Guide to Building Powerful Habits That Stick Once and For All (Free workbook included) 
Productivity Beast: An Unconventional Guide to Getting Things Done (Free workbook included) 
Wake Up Call: How to Take Control of Your Morning and Transform your Life (Free workbook included)
I'm looking forward to learning about you.
I want to know your story, I want to know who you are and how I can help you. Like you I'm also learning and I'm really excited to see you grow but also to learn from you.
Please, feel free to interact with me. I respond to all emails and you can also connect with via my facebook page here.
Hope to hear from you soon.
Thibaut Meurisse
email: thibaut.meurisses@gmail.com
author page: https://www.amazon.com/thibaut-meurisse/e/B014BHILJE