Hi everyone!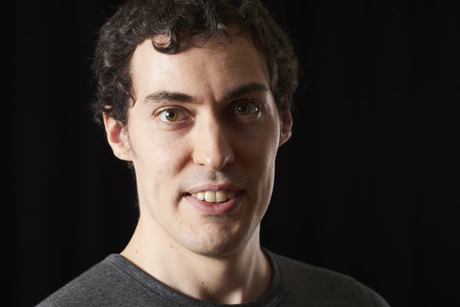 My name is Thibaut and I am from France but I've lived in Japan for over half a decade now. After study
ing Japanese at university, I left France began working for the Japanese government as a coordinator of international relations.
Now, I am pursuing my MBA at Japan's leading university for economics here in Tokyo. Chasing my dream took me thousands of miles from my hometown in France and required the mastery of both the English and Japanese language.
When I look back at my life, I had no way to predict that I would been living in Japan ,that I would do a MBA or that I would build a website about personal development! I realize that it is the unpredictability of life that make it all the more interesting. I hope that you enjoy learning more about me as I share with you my journey through life on this website. It is my hope that you find inspiration in my story as your pursue your own goals.
It is a pleasure for me to be able to share with you what I have been learning about personal development over the past few years. I am 100% focused on becoming the best version of myself as I commit my life to mastering the art of personal development. My sincerest hope is that the content on my website will provide you with the extra motivation you need to follow that unique dream within you. Perhaps while reading an article or listening to a video something in you will click and your extraordinary journey that is personal development will begin. I look forward to seeing the best you!
I don't know you, where you came from or your specific problems but what I can tell you is that you have the potential within you to grow, to change and to obtain the life you deserve. I have no doubt about that as I've discovered that success, wealth, happiness and love are just a matter of following rules. Many people aspire to become wealthy, happy and successful but it is surprising to see how few actually take the time to study wealth, happiness or success. Why not read the books written by experts in the specific fields that really matter to you, like happiness, wealth or love? They spent their entire careers studying these subjects, so leverage their learning! You will literally save yourself years by investing a few hours. The fact that few are really serious students of the art of living provides us with a fantastic opportunity to grow as human beings and get the kind of life we've been dreaming of.
You can find many resources about personal development online but as new websites are being created daily it's increasingly difficult to find exactly what you are looking for. Often reading such sites feels more like trying to put disparate pieces of a puzzle together. What I hope to accomplish here is to provide you with a one-stop shop for the best resources on personal development. Therefore, I will do my best to provide you not only with great articles but also with practical tools that you can start to apply immediately in your own life. I also will share with you my own experiences in order to help you create your own personal development plan with self-help worksheets you can put to use immediately.
Finally, I deeply believe that personal development is not only about ourselves but rather it's about becoming a better husband, a better wife, a better father, a better friend, a better lover… and providing greater service to the society as a whole. That's why I firmly believe that it is our responsibility to reach our fullest potential.
Never forget that improving ourselves and pushing our limits is a lot of fun and a great source of joy! So why not start your journey to success now?
Thibaut Meurisse
Founder of whatispersonaldevelopment.org
email: thibaut.meurisse@gmail.com
Thibaut Meurisse's author page
Download my free ebook and get started now
Check out my books: 
Goal Setting
>>>Click to set exciting goals<<<
---
Habits That Sticks
>>>Click here to set daily habits that will change your life<<<
---
Master Your Emotions
>>>Click here to become the master of your emotions<<<
---
Productivity Beast
>>>Click here to become the master of your time<<<
---
The Greatness Manifesto
>>>Click here to unlock your greatness<<<
---
The One Goal
>>>Click here to develop an exceptional mindset and achieve your biggest goals<<<
---
The Passion Manifesto
>>>Click here to make money doing what you love<<<
---
The Thriving Introvert
>>>Click here to become a thriving introvert you deserve to be<<<
---
Upgrade Yourself
>>>Click here to step up your game and become more you ever thought possible<<<
---
Wake Up Call
>>>Click here to develop a morning ritual that will change your life<<<